Adobe Acrobat
During my internship at Adobe Studio I've had the opportunity to develop some new visual language for Acrobat Services. This collection of projects is the exploration of a flat yet contemporary visual aesthetic for the Adobe Acrobat Services products. Email template, interactive in-app-messaging, and online pricing pages.
A collection of  Digital marketing materials for Adobe Acrobat Services. Email visual language, In-app messaging interaction design, UX  and visual treatment for pricing web page.
Desktop email Visual Exploration.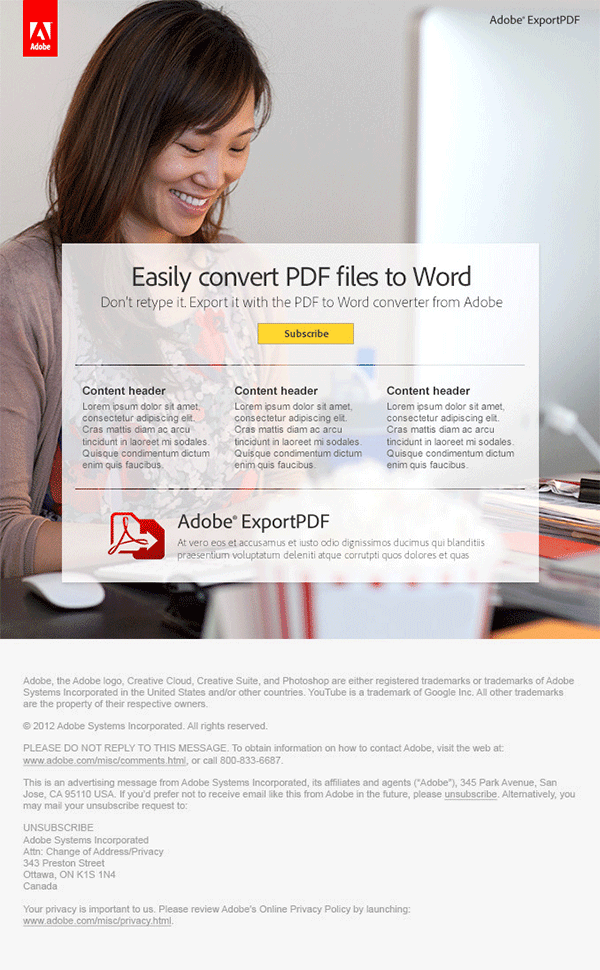 Interactive Experience for in-app-messaging in our cloud based Acrobat Product. 
Visual exploration of pricing information, button and pod treatments for online pricing pages.